TOEFL - Учебници
Учебник Kaplan TOEFL Vocabulary Flashcards + Онлайн курс по английски език 3 месеца (от Kabinata.com)
(Да научим всички думи за TOEFL IBT, Kaplan)

цена: 149 лв.

* към учебника получавате парола за онлайн курс по английски език с валидност 3 месеца и слушалки и микрофон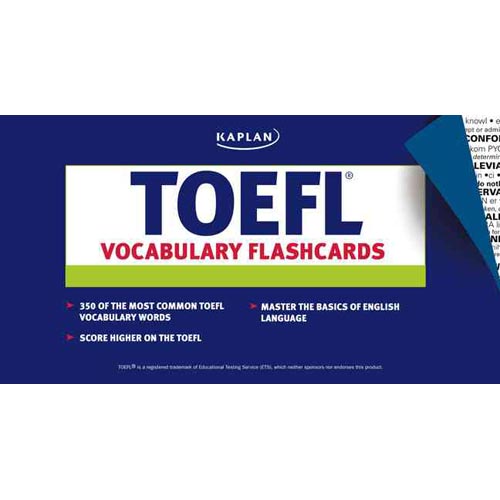 360 страници
Издател: Kaplan Education (September 1, 2006)
Book Description
Kaplan's TOEFL Vocabulary Flashcards is guaranteed to make learning TOEFL vocabulary words simple and fun. Just clip the corners of pages you've mastered, then flip the book over for even more vocabulary words. This unique portable resource includes:
*  350 words frequently tested on the TOEFL
*  Definitions and corresponding forms in different parts of speech 
*  Sample sentences showing each word's meaning in context

About the Author
Kaplan is the world's largest, most successful test preparation company, with 185 centers and 1,200 satellite locations worldwide.
книгата е с нестандартен умален размер